About Bhairavi Temple and Gupteshwor Cave
Embark on a carefully tailored trip that combines spirituality, adventure, and cultural immersion with our Bhairavi Temple and Gupteshwor Cave package. Experience the sacred heights & mystical depth with serenity of a picturesque hilltop location and connect with your faith while surrounded by breathtaking natural beauty.
The Bhairavi Temple, nestled in the Sunaulla Bazar area of Dhading district, attracts devotees from all over Nepal, especially during the auspicious festival of Dashain. Dedicated to the goddess Bhairavi, an incarnation of the goddess Durga, this temple offers a tranquil atmosphere for prayer and reflection. On clear days, the temple's viewpoint provides awe-inspiring vistas of majestic mountain ranges, including Mt Everest, Gaurishanker, Langtang, Ganesh Himal, Mt Manaslu, Lamjung Himal, and more.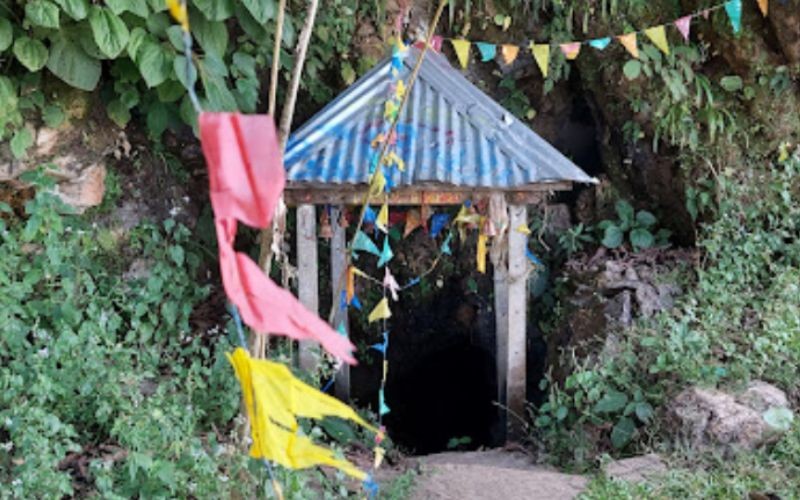 Located just 2.8 kilometers south of the temple lies the Gupteshwor Cave, also known as Gupteshwor Mahadev Cave. This natural limestone cave, situated in the scenic village of Mulabari within the Galchhi village development committee, is a revered site dedicated to Lord Shiva. Step into the cave's mystical interior adorned with mesmerizing stalactites and stalagmites, creating a captivating ambiance. Explore its intricate passageways and witness the awe-inspiring natural formations up close. Gupteshwor Cave holds special significance during the vibrant festivals of Teej and Shivaratri.
Immerse yourself in the natural and cultural beauty of the region as you observe the local way of life and indulge in panoramic mountain views.