Table of Contents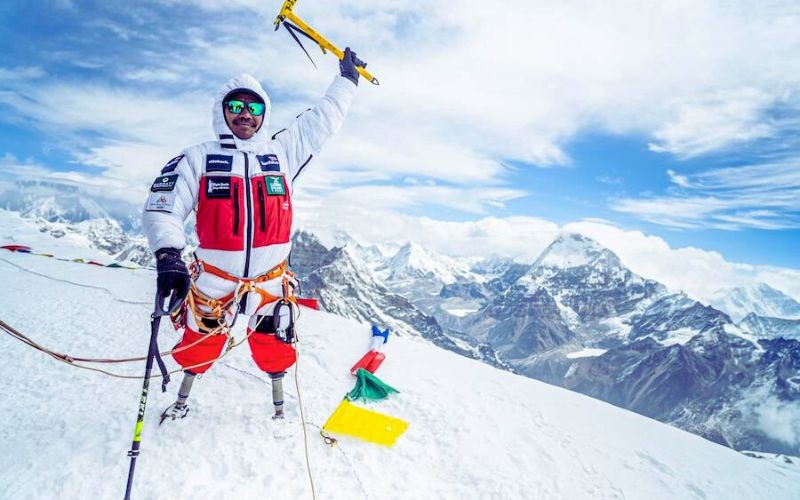 Hari Budha Magar, a British Army veteran, has made an indelible mark in history by becoming the inaugural double above-knee amputee to successfully reach the summit of Mount Everest. His remarkable achievement stands as a testament to human resilience and determination, inspiring others to overcome obstacles and reach new heights.
On May 19th, at around 3 pm, Hari stood triumphantly atop the world's tallest peak, showcasing that disability is no obstacle to reaching the 8,849-meter summit. Supported by a world-class team of Nepalese climbers, led by expedition leader Krish Thapa, Hari's accomplishment is a testament to resilience and determination.
He emphasized that with the right mindset, anyone can achieve their dreams, regardless of the magnitude of their aspirations or the challenges posed by their disability. Reflecting on the arduous journey, Hari expressed gratitude to his incredible family and the unwavering support from countless individuals who propelled him to the summit.
Now safely back at base camp, Hari calls upon supporters worldwide to contribute generously as he raises funds for five veteran charities, aiming to surpass £884,900 ($1.65 million) - a symbolic tribute to the height of Everest. Hari Budha Magar's extraordinary feat continues to inspire and redefine the boundaries of human achievement.
Send an Enquiry