Winter trekking in Nepal

Himalayan Ecological Trekking agency offers a bounty of trekking options in winters which are full of the snowy path and glorious views of snow-clad mountains.
If you are searching for winter treks in Nepal, Ghorepani Poon Hill, Annapurna Base Camp, Mardi Himal trek, Everest panoramic trek, Langtang Gosaikund, Mustang & Rara is the most beautiful & even more popular a winter trek in Nepal. Trekking in winter in the Himalayas can make your winter season memorable and refreshing for the New Year.
Join the Himalayan Ecological Trekking and relish the walking journey to the Himalayas. We bring you the best Himalayan winter treks that will get you, pack your bags, and will give you the required push to get on these amazing treks.

Ghorepani Poon Hill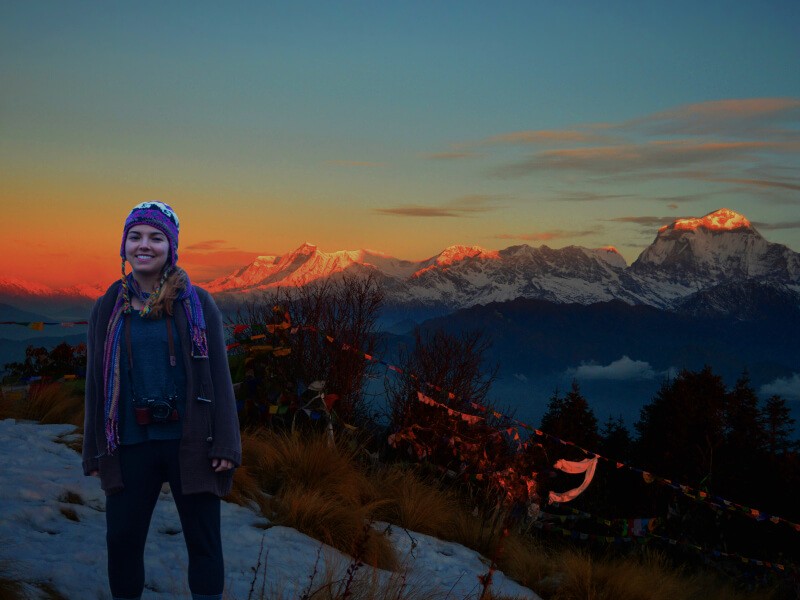 Ghorepani pon Hill trek is one of the most popular and classic short treks in Nepal. In a short period, you will get the big chance to experience Nepal Himalaya, during the hiking time, you pass through beautiful traces fields, Local villages & green lush Rhododendron forest, and panoramic views of the most famous peaks from Poon hill Dhaulagiri, Dhampus peak, Nilgiri, South Annapurna, Fishtail and many more.

Ghandruk village is the most famous typical village & Gets in touch with the local ethnic group of Gurung People.

Therefore, trekking enthusiasts who occasionally would love to joy in the beauty of nature should try trekking in Nepal and make some remarkable memories to last for a lifetime.

Annapurna Base Camp Trek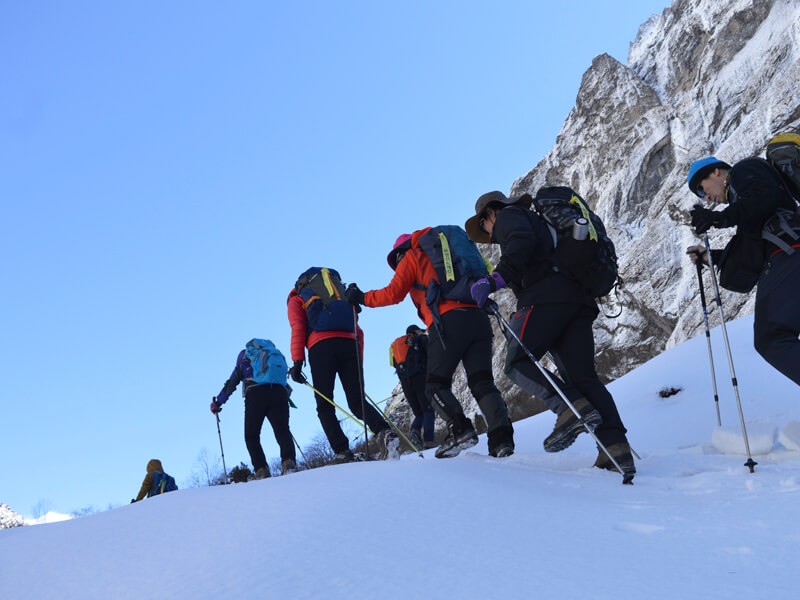 Annapurna Base Camp trek most of the thrilling adventure trek in Nepal. This is a short time that wants to collect big and memorable experiences adventure trek in Nepal. Where you will do 10 days trek in Himalayans through beautiful Gurung village, terraces field and Himalayan alpine forest with rhododendrons forest, and panoramic views of Annapurna's Himalaya include fishtail surrounding you.

Annapurna I which is standing in front of you, where you will be in Annapurna base camp the best to see the Annapurna I and 360-degree mesmerizing views of the Himalayas including the 10th eight thousand peaks.

Annapurna Base Camp Trek or also called the Annapurna Sanctuary Trek to join Himalayan Ecological Trekking. We will take you to the most alluring trekking region of Nepal with quality logistics and loyal hospitality. Make some remarkable adventure trekking memories to last for a lifetime.
Langtang Valley Trek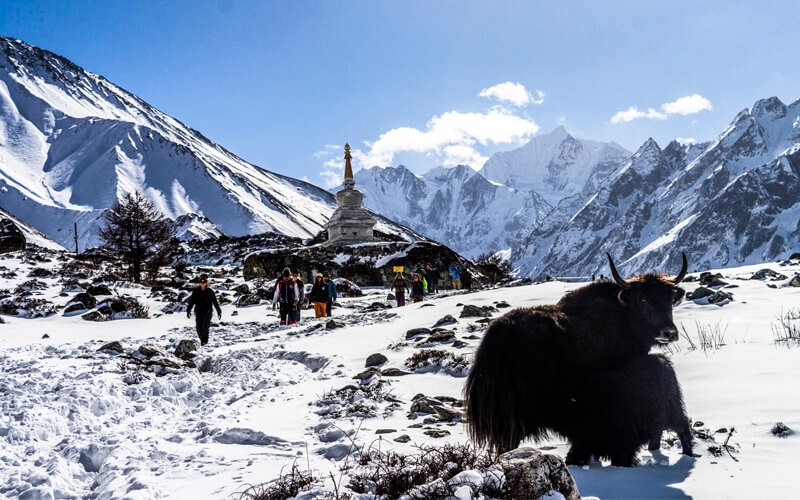 The Langtang valley trek is one of the most popular and easy trekking destinations near Kathmandu valley. The Langtang village was divested hit by a massive Earthquake in 1015 after that many Trekkers and organizations helped local people build the house. The guardian said Langtang valley is safe for trekking in Nepal published in December 2016.

The winter hiking lovers in the Himalayas Langtang valley are the best for the short and sweet holiday adventure destination in Nepal. The Langtang valley is the most beautiful valley bound by the Himalayas of Nepal, you can do a week's trek from Kathmandu to Kathmandu. During the trek, you will see the panoramic Himalayas, green lush forest, local peoples, and their culture which is similar to Tibetan culture, birds, and wild animals like musk dear, barking dear, Langur monkey, Leopard, and most beautiful rare animal Red Panda.

The trekking starts from Kathmandu and drives to Shyapru Besi after the trek start via lama hotel, Langtang village to Kyanjin Gumba. Through the beautiful traces, forest, flow the river and beautiful villages. During the week trek, you will feel the amazing experience with local people and adventures hiking during the winter season with snow path trekking.

Join the Himalayan Ecological Trekking; we will take you to the most Beautiful Langtang Valley trekking region of Nepal with quality logistics, loyal hospitality, and remarkable adventure trekking memories to your life experience within a short time trekking in Nepal.

.