The post covid scene is the most beautiful country, Nepal
Sandwiched between the two giants India and China, Nepal, one of the most beautiful countries in the world has also gone through the noble coronavirus's several stages. Coming to the 3rd one, almost half of the population has already been vaccinated and is aware of the pandemic. One might wonder is Nepal safe to travel to? It is now, way safer to write in a sentence.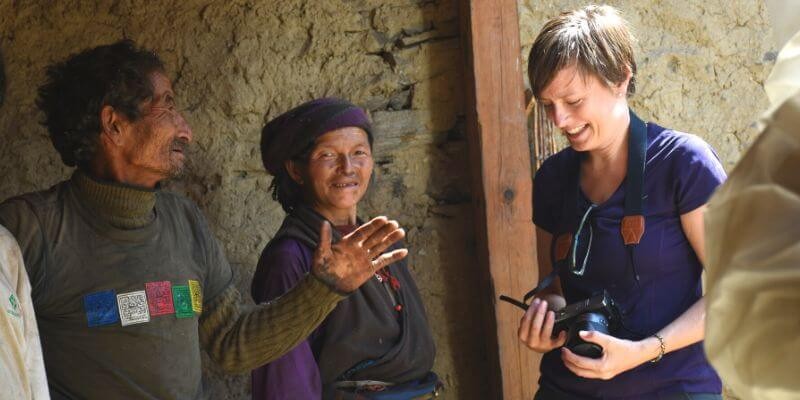 Travelling through the alleys of medieval Kathmandu Valley, one could see visitors from the globe in masks and equipped with sanitisers. The same scene goes with the Kathmanduities. The capital as well as the most happening city, Kathmandu is gradually hosting global visitors this season. Going east and west from Kathmandu, i.e. to the far hills, meadows, and the high Himalayas, there are no traces of virus remnants. One can easily wander on his own. After the third wave, during which almost every individual got infected, yet they overcame with the home remedies and vaccine, in Nepal, people are avoiding the public or masses by themselves.
Being isolated is the new way of caring in Nepal and which is pretty good. Hospitals, Public Places, Government organizations, and other places have made masked and sanitisers mandatory. That's why if you are planning to visit Nepal and dive into its bewitching beauty, you shouldn't doubt it. No rays of doubt should be there. As mentioned above, the peak season March - April, spring is already here and we can diverse, global faces while taking a stroll around the tourism hub, Thamel District.
Is Nepal safer to dwell in?
Honestly, Nepal is safe and sound to traverse. Especially, visitors are recommended to use the daily life as Nepal partially enjoys the nightlife, unlike in other countries. Sometimes, there are issues of pickpockets, scams, and stuff, so, we want you to be more aware of such potholes. The time doesn't comply with our watch, every day, hence, we must be conscious of all. When it comes to transport, and natural disasters, we should be a bit careful because the host country is a highland with beautiful terraces blessed with mesmerizing settlements.
What about travelling SOLO in Nepal?


Going SOLO, living the YOLO life in Nepal might not work perfectly in all corners of the country. For this chilling trip, we believe, the trail or the trekking/hiking region must be well signposted. Hence, the internal, as well as external dwellers, can explore it to their fullest. In else cases, it depends upon the situation. One thing we want to make our clients clear is that anywhere in Nepal if you are lost or misguided, anyone can communicate. Be it in broken English or via their local dialect, they will take care of you. Gone are the days when trekking SOLO was just a fancy thing in Nepal. Every day, hundreds of strangers become get rendezvous like best friends in Nepal, hike solo in the hills, marching to the towering Himalayas. The same is the case for female wanderers. Everyone is treated as a good human.
Conclusion:
Guests are treated like Gods in Nepal and Welcomed with warm smiles
The country where people greet each other with Namaste and smile, it believes Guests are like our gods. Hence, to every traveller, planning to check in Nepal, you don't have to worry about safety and doubt. However, the developing country Nepal is gradually adding infrastructures that may not sync with the citizens of developed nations. Yeah, it's a daunting challenge in itself and a life-cherishing memory. See you around in Nepal. We not only guide visitors but also help them, dwell in paradise. If you want to be a part of this incredible journey, reach out to us at Gmail.
Happily, I have been to all i.e. 77 districts of this boutique Himalayan nation, Nepal, and can guide you a/c to your purposes. Last but not the least, in case of the time, when the clock doesn't tickle our favour, there is a Tourist Police in Nepal for a safe landing. The particular office i.e. special unit dedicated to tourists' safety works under the Ministry of Tourism and Civil Aviation, Tourism Industry Division with its central office in Bhrikuti Mandap, Kathmandu.