Langtang area trekking is the most beautiful with short and long trekking. It is close to Kathmandu is has so many options for doing the trek. Those who do have not enough time also can do and those who have got more time can do adventure in the Langtang area. Now a day in Langtang Timure is the main border of China it will cover by Langtang national park. Gosainkunda Lake is famous for the Hindu religion and is said sacred lake. Most of the area has Buddhist people and Tamang cast.
What we can do in Langtang
Himalayan Ecological Trekking will offer inside the Langtang area trekking like Helambu Trek, Gosaidunda lake Trek, Langtang Valley Trek, Tamang Heritage Trail, Ganjala pass trek, and Tilman Pass Trek, with many more options to spend here. Langtang valley itself Great Himalaya Trail goes by this valley. Langtang valley was destroyed by the earthquake in April 2015 now renovated and can do trekking.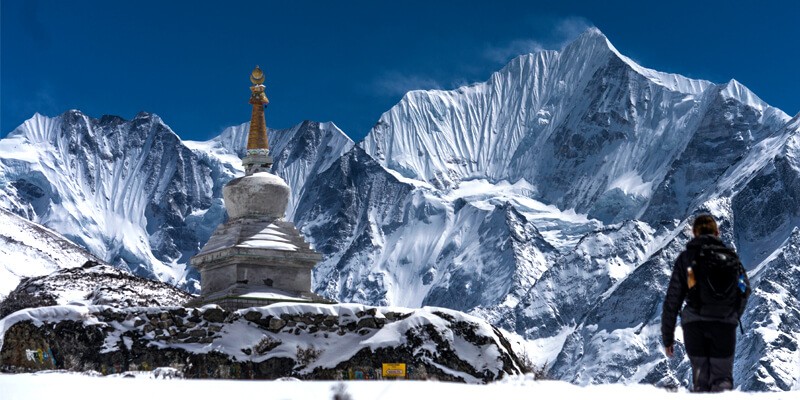 In this area has most famous mountain is Mt Langtang lirung, Dorje lakpa, Langshisa with many more, while trekking able to see Ganesh Himal range, Manaslu Himal range with Tibetan Himal and place are Kyanjin Gompa, Gosaikunda lake, Helambu, Langtang In the village, Nakthali, Lauri Binayak, Syaburbensi with many more village. This is the best area to observe the Red pandas and more wild animals. Anyone spends a holiday in the Langtang area definitely will have a memorable life