10 Popular Treks in Nepal
Most people across the world come to Nepal for trekking purposes. As the country houses the world's tallest mountain - Mt. Everest trekking in Nepal is one of the most famous things to do while you are in Nepal. Besides that, being a mountainous country, eight of the world's highest mountains among 10 mountains are located in Nepal. So it is not a surprising scene when trekkers who love exploring different mountains make their way toward Nepal.
Likewise, if you are an avid trekker and are considering trekking in Nepal but do not have any idea about trekking trails then do not worry. Because we present you 10 popular treks in Nepal. And the list goes like this: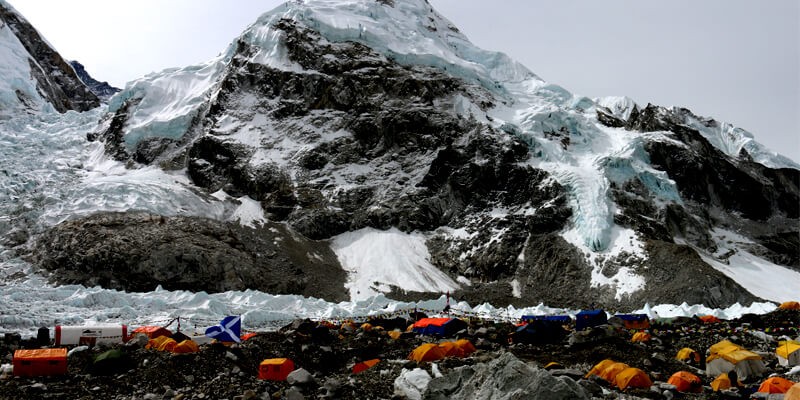 1) Everest Base Camp Trek
Everest Base Camp Trek is the favourite trekking destination among trekking lovers. This region is the home of the world's highest mountain Mt. Everest (8848 m) thus; it is the dream destination for some people. Among 10 popular treks in Nepal, Everest Base Camp is one of them due to its massive popularity amongst the people traveling to Nepal.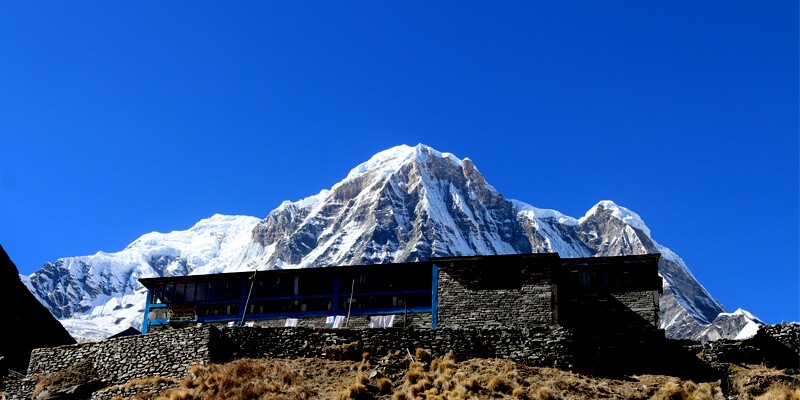 2) Annapurna Base Camp Trek
Annapurna Base Camp Trek is Nepal's classic route and pleasantly favorite trekking trail to view the spectacular mountain range. The Chortens, forts, and shrines of Pristine Trans- Himalayan villages such as Marpha, and Kagbeni influenced by Tibetan culture have long been able to attract the attention of trekkers around the world. Therefore, this recognition has made Annapurna Base Camp among the 10 popular treks in Nepal.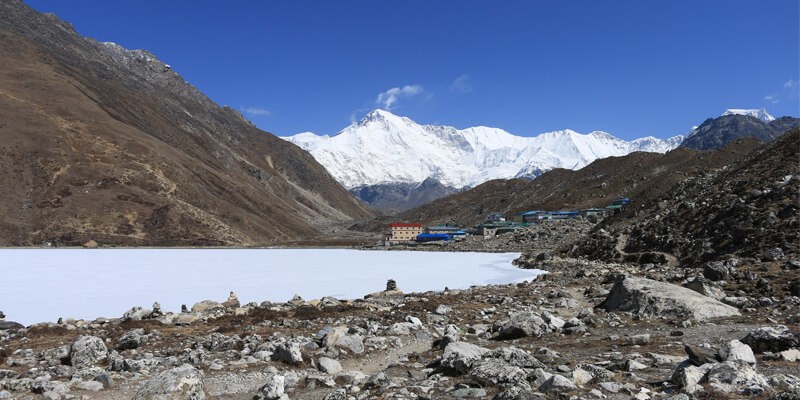 3) Gokyo Valley Trek
If you do not want to trek in the crowded trekking regions of Nepal, then the Gokyo valley trek is a favorite among trekkers as it has less traffic. The Gokyo valley trek is a satisfying trek offering a superb view of the largest lakes encircled by the huge snow-capped mountains. This uplifting view of the mountains, glaciers, lakes, and moraine is the reason for being one of the most popular treks in Nepal.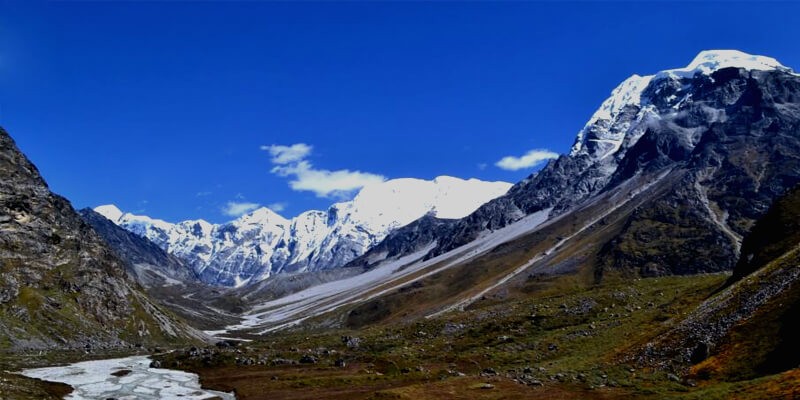 4) Langtang Valley Trek
Langtang Valley Trek is the closest beloved trekking destination to Kathmandu valley. This trek climbs through forests to a picturesque alpine valley and peaks above the height of 7000 m above sea level. The natural scenery of the place draws a large number of tourists every year. Langtang valley trek also offers bird-watching opportunities plus an exploration of the authentic Tamang culture of Nepal. Thus, among the 10 Popular Treks in Nepal Langtang valley trek is one of them.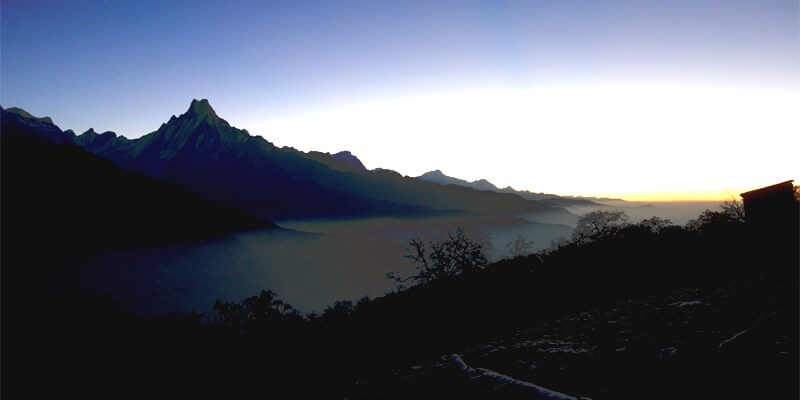 5) Khopra Himal Trek
Khopra Himal Trek is an interesting new trekking trail that is becoming popular for short trekking destinations plus wonderful panoramic views of the Annapurna range. Together with that, a side trip to Khayer Lake makes it even more exciting. Therefore, with the rising popularity of the Khopra Himal Trek, it certainly includes the list of 10 popular treks in Nepal.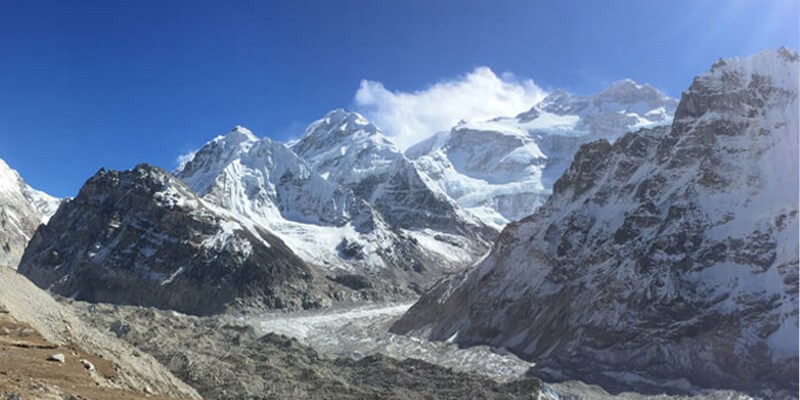 6) Kanchenjunga Base Camp Trekking
Kanchenjunga Base Camp Trek is an enthralling trekking journey to the eastern part of Nepal.
The world's 3rd highest mountain world is a little difficult to approach but definitely worth the hardships. Since the time trekking in this region has been permitted, visitors who have reached the place only have praised, The great scenery and the lovely villages inhabited by the Limbu community, trekking in this region has become a favorite among the trekkers who want to take a different approach from the perspective of trekking in Nepal. Due to this reason, the Kanchenjunga Base Camp trek has made it to the list of 10 popular treks in Nepal.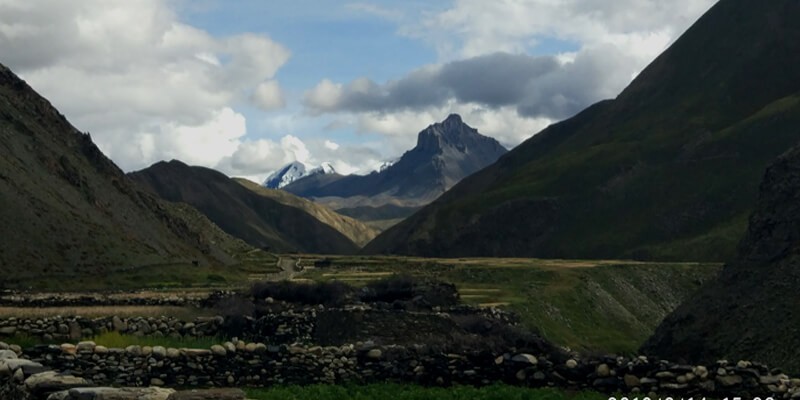 7) Upper Dolpo Trekking
Upper Dolpo Trekking is a long, high, and adventurous trek as it includes a crossing of six passes.
If you are looking for a trek that is full of exciting activities and offers a real sense of journey, then upper Dolpo is where you go. The amazing landscapes, Trans - Himalayas, unusual Bonpo religion, and caravans are the interesting things you will get to see in the Upper Dolpo trek. Trekking in Upper Dolpo is one of a kind that takes a place among the 10 popular treks in Nepal.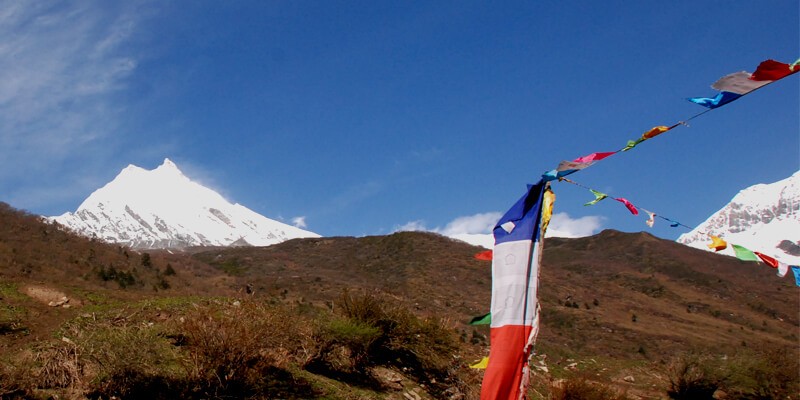 8) Manaslu Trek
Manaslu Trek is one of the restricted trekking areas of Nepal. Trekking in this region was not allowed for a long time but as soon as it permitted trekkers in this region, trekkers fell in love with this love. Manaslu Himal is the 8th highest mountain in the world and offers a mixture of natural beauty and the true culture of Nepal. This natural and cultural blend without a doubt takes place among the 10 popular treks in Nepal.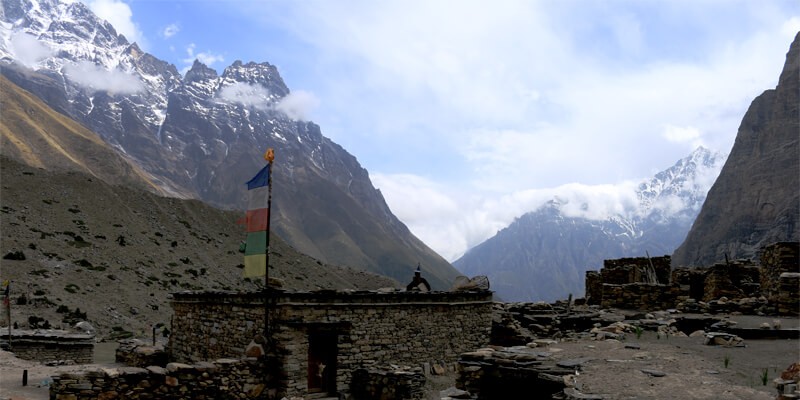 9) Nar Phu Valley Trek
Nar Phu Valley Trek is a mesmerizing journey in the Annapurna Circuit. The valley offers the wonderful sights of picturesque medieval villages, gorges, and snow-capped mountains. Trekking in this region was recently opened therefore crowd is not a problem on this trail. The place provides an opportunity to taste the unique culture and tradition heavily influenced by Tibetan Buddhist culture. Because of the unfiltered nature of this place, people adore this place and it is a part of 10 popular treks in Nepal.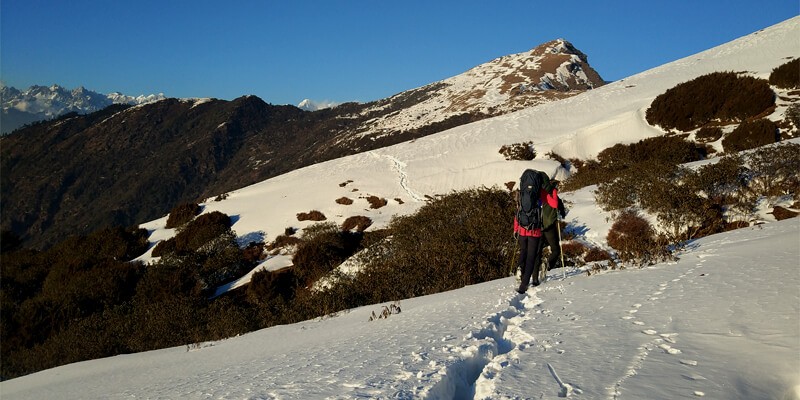 10) Pikey Peak Trek
Pikey Peak Trek is the least traveled trail in the Everest region. But recently it has been gaining a lot of attention due to easy access and accommodation. The trek is short and near Kathmandu. Pikey Peak is a pleasant trekking trip as it is not physically tiring. Pikey peak trek offers an opportunity to visit several monasteries in this place. The tourism industry is growing generously in this region and people admire the natural beauty and the culture of this place. As a result, many people are visiting the place, and concerning its growing popularity, it is one of the 10 most popular treks in Nepal.
The mentioned trekking routes are very popular in Nepal. Some of the trails are easy and some are difficult but they all offer beautiful landscapes and mountain views as well as give you a chance to engage with the vibrant culture of Nepal for more details:-https://www.himalayanecologicaltrek.com/trekking-in-nepal