Information's about Nepal trekking routes & Permits Fees

Nepal is the land of great mystery and myth. The country is a majestic place for the splendid mountain vistas and spells bounding varied landscapes. Having a moderate climate and an abode of countless mountains to the plethora of wildlife including diversified vegetation; Nepal boasts as the best holiday destination. Nepal has a variety of trekking routes and trekkers should have different trekking routes & their permits too.

The Nepalese government has declared open trekking routes and some of the restricted trekking routes in Nepal. The areas where trekkers can trek without government registered agencies like Annapurna region, Everest region & Langtang region, etc. Accept Nar Phu valley in Annapurna, upper mustang, Manaslu & Tsum, Kanchenjunga, Dolpo, Mugu, Humla, Rollwaling, Darchula those trekking need minimum 2 trekkers with a valid passport and visa. Agencies to obtain trekking permits and must have government registered trekking company, license holder guide without that not allowed to trek their trekking in the restricted trekking area.

Why the restricted areas exist for trekkers?

Since we have an open border with Tibet and keep balancing political relations with China, preserving the most valuable flora & fauna, Illegal things, Tibetan people migrate in Nepal are the strongest issue of restricted areas statement. Environmental groups, particularly the Nepal Nature Conservation Society are pressuring the government to keep some places closed for ecological reasons to avoid both cultural and environmental degradation. Because trekkers need help when something goes wrong (accident, illness or theft), the government restricts some areas because it doubts that it could provide the security that trekkers need.

There are many influences on the decision to open or close certain parts of Nepal to foreigners. Recent changes have liberalized both trekking and climbing. You should check with trekking agencies like Himalayan Ecological Trekking or the central immigration office & register with government office before planning usual trekking in Nepal.
Everest & Gaurishanker Region
Manaslu Tsum Valley Trekking Area
Langtang Helambu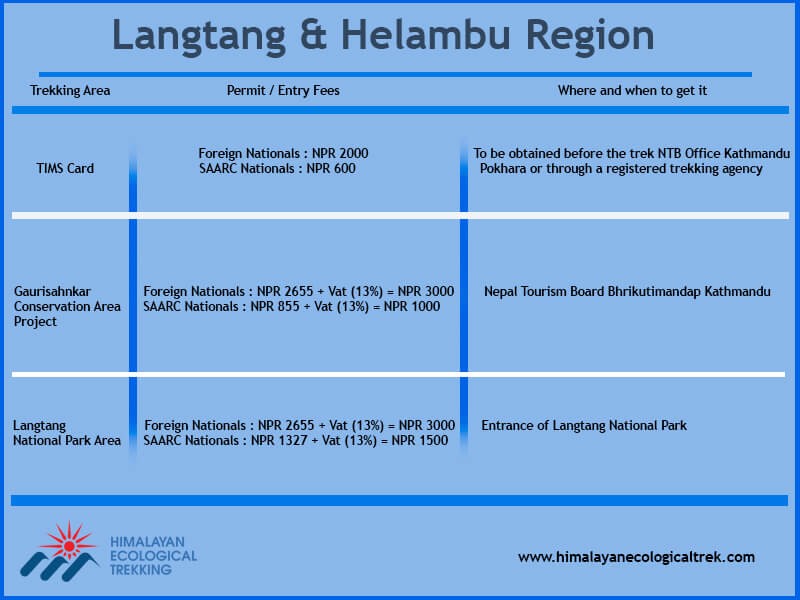 Annapurna Conservation Area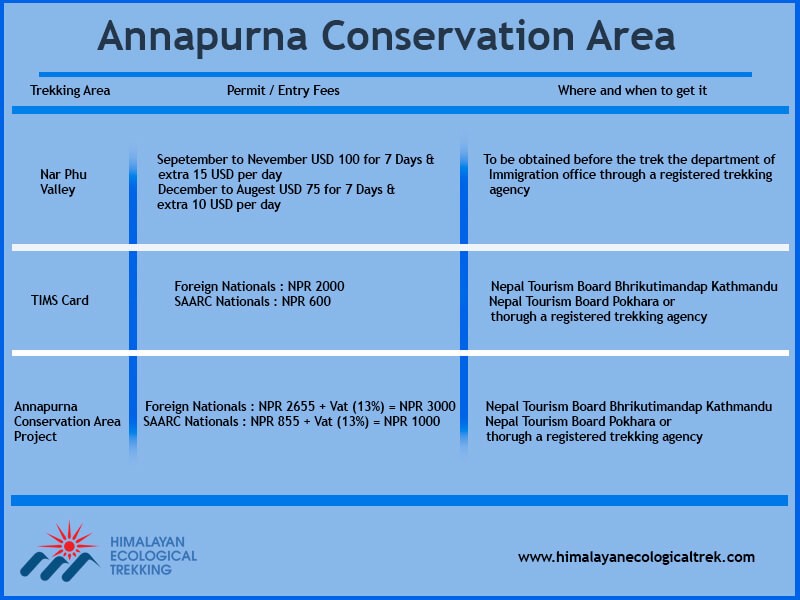 Upper Mustang Valley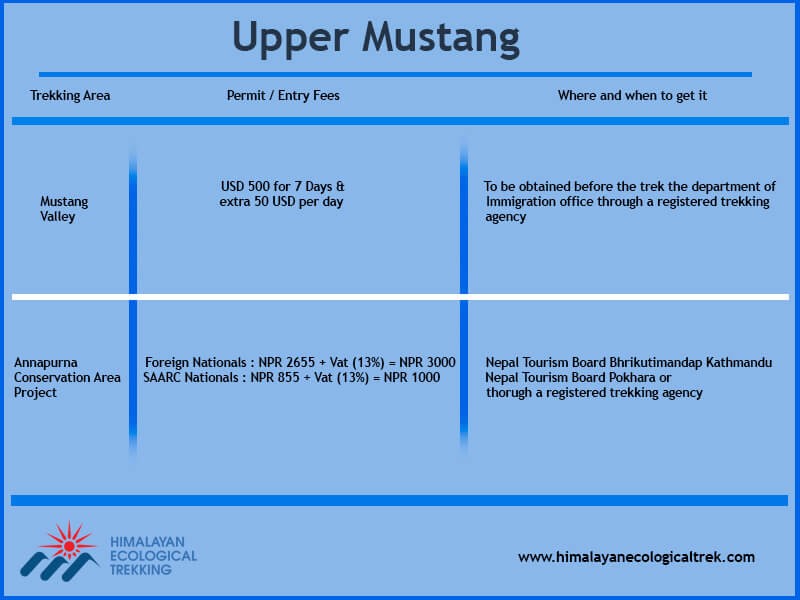 Dolpo Region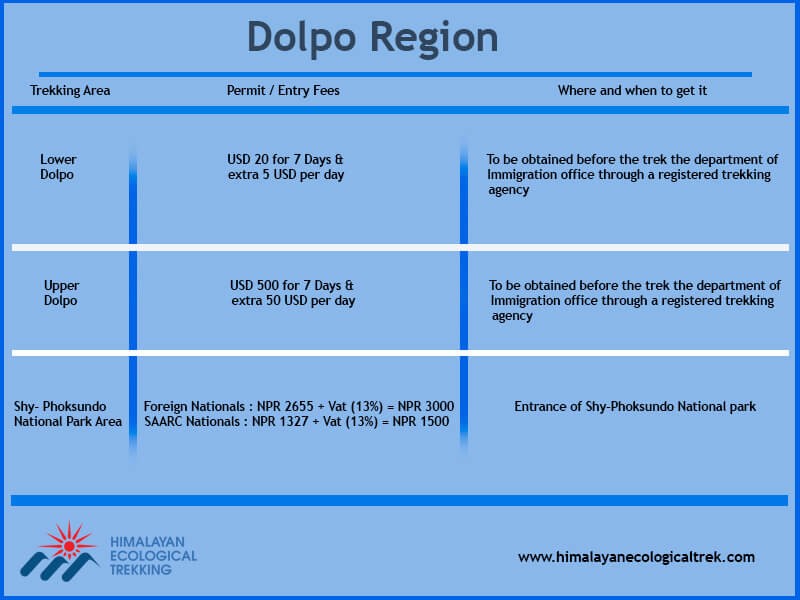 Kanchanjunga and Makalu Region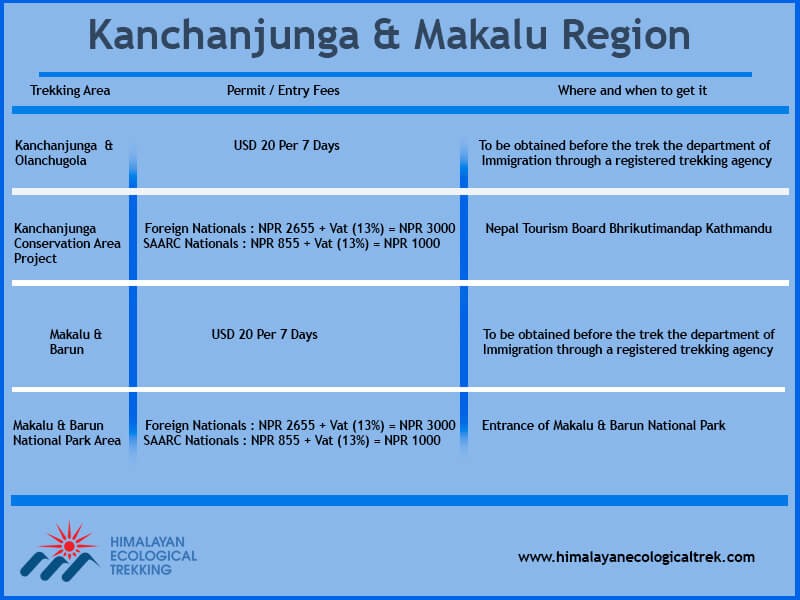 Api Nampa Valley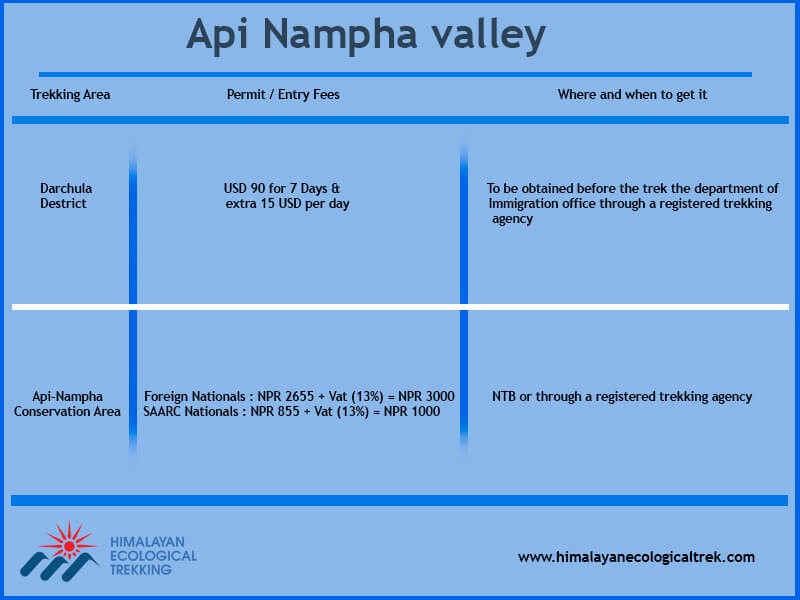 Humla Limi Valley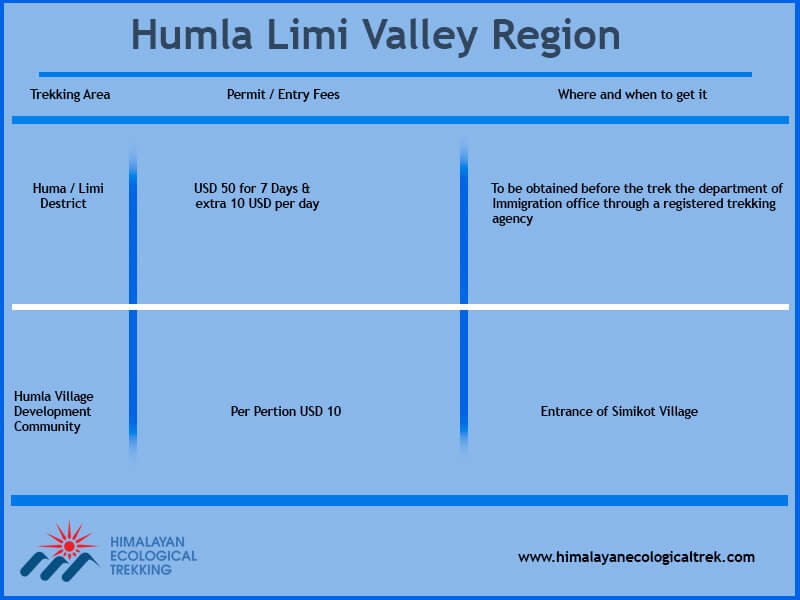 RaRa Mugu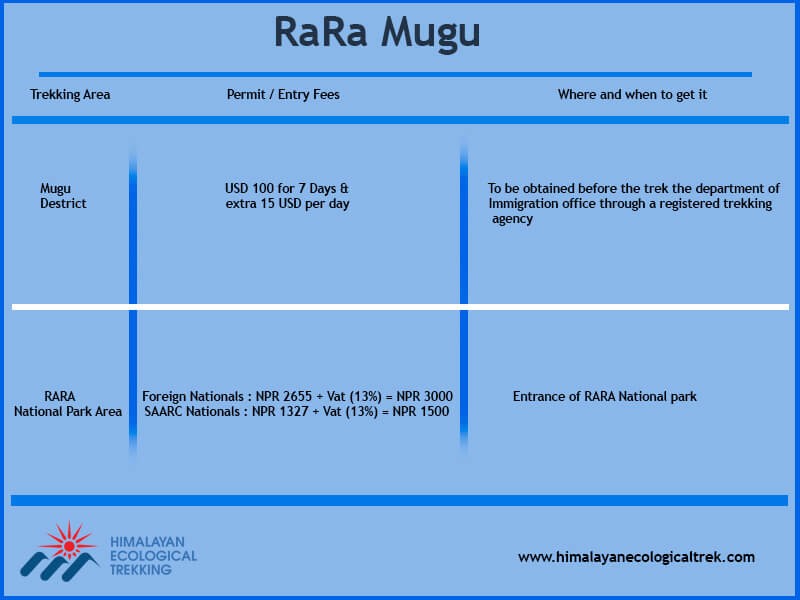 Note:-
• Trekking permits are not required for children under the age of ten
• The National Park/Conservation Area/Special Permits are only valid for use in the specific areas that they are designated for on an onetime basis — once you exit the region they are invalid for further use
• Two passport-size photographs are required when applying for permits
• Trekking permits are not refundable
• Permits must be carried at all times during a trek and must be shown on request to appropriate government officials at various checkpoints.
• Trekkers need to obtain all the necessary trekking permits in either Kathmandu or Pokhara before their departure. In the event of setting out without the appropriate permits, they will be charged double the set rates at the checkpoints.

For Hunting reserve and another national park fee please contact Himalayan Ecological Trekking.